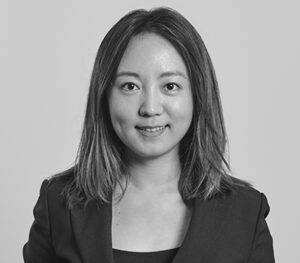 Zhilan Ye
Zhilan joined Dale Underwriting Partners as their first Pricing Actuary in October 2022. She is a Fellow of the Institute and Faculty of Actuaries.
She started her career in 2015 at Direct Line Group as a Pricing Analyst and was later promoted to Principal Pricing Analyst, where she led a number of high-profile pricing projects. In 2018 she joined Bupa Group's Actuarial Function where she worked on the production and analysis of Solvency II Technical Provisions and writing associated reports.
In March 2022 she worked as a contractor for Allianz, where she provided services as pricing lead for the SME e-traded commercial property business, including pricing model development in Radar.
Away from the office, Zhilan enjoys swimming. She is a regular participant in the annual London Swimathon.